Sales & Letting Agents, Campbeltown
Kintyre Property Co.
Looking to Buy, Rent or Sell?
We can help!
Most Popular Properties
Although a small local agency, we market numerous properties in and around the Kintyre peninsula.
Our Recent News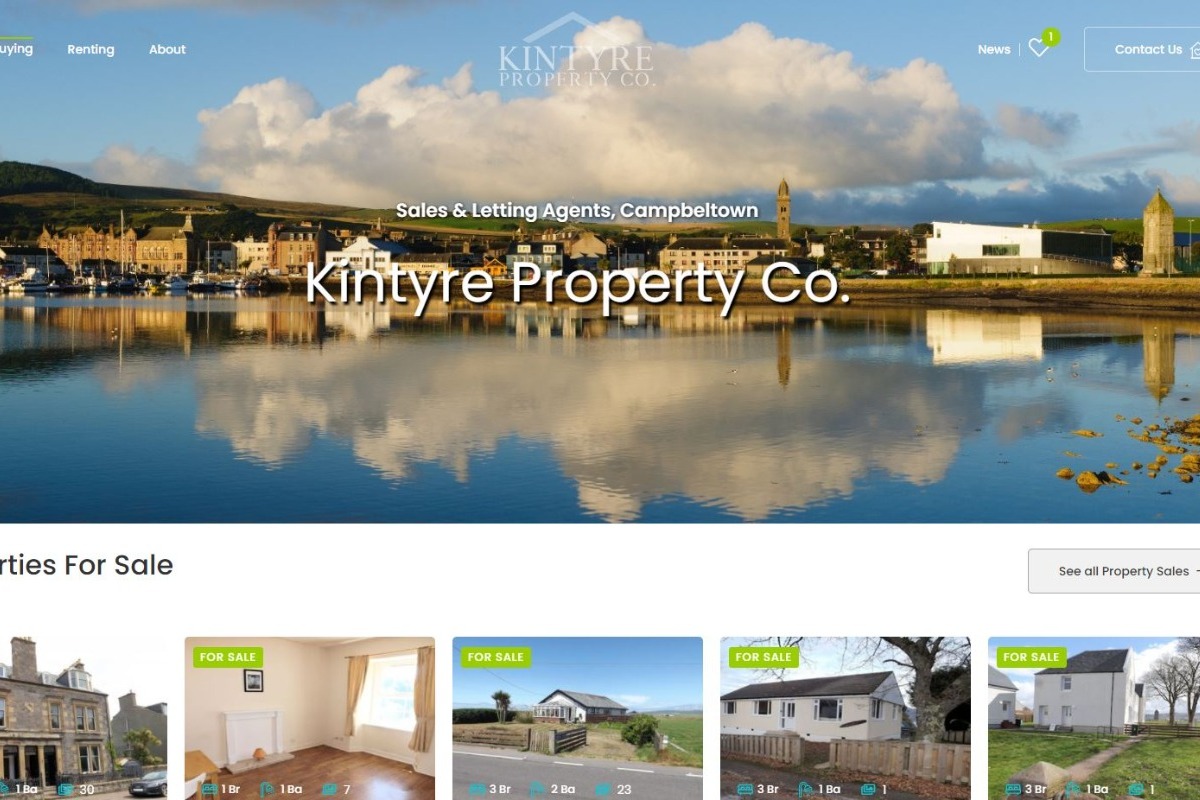 News
24-07-2021
Our new website has been launched. Offering execel...
Read more
Excellent Service - Highly Recommended
I entrusted the lease and management of my property to Emilia at Kintyre PC. All prospective tenants were thoroughly vetted which I was extremely pleased about. The whole service from start to finish has been a delight. Simple, effective, attentive and informative at all times. Thank you so much!
Customer
Landlord
left on 06-07-2021
Could'nt ask for better
Outstanding service. Emilia was professional and understanding regarding all our requirments. Could'nt have done more to make the sale of our property a quick success.
Customer
Seller
left on 16-05-2021
Outstanding service
My property was rented within a few days and with superb tenants. All due diligence was done expertly and without flaws. I would highly recommend this estate agency to anyone looking to lease a property in Kintyre.
Customer
Landlord
left on 18-12-2020